Since our inauguration in 2000, we have had the distinct honor of supplying medical software and solutions to the Romanian market, and beyond. We are proud of our multiple European Funded projects and partnerships, and our more recent entrance onto the American market.
Info World's first foray into the American market was in 2008, through a partnership that created ThinkClient diagnostic work stations for PACS with the Veterans Association. Since then, we've maintained a close partnership with Medicasoft, and continue to be present on the American market.
ehr.NXT
Electronic Health Record (EHR) software must be capable, efficient, accurate, and simple to use. Next generation EHR software must also be open, interoperable, customizable, and cloud-ready. ehr.NXT delivers complete, Meaningful-Use Certified EHR capability using modern technology and a standards-based architecture.
Key components of ehr.NXT include:


FHIR (Fast Healthcare Interoperability Resources)
Open interfaces
Scalable, high-performance technology stack
Cloud deployability
More recently we have achieved the complete EHR Meaningful Use Stage 2 Certification for both Ambulatory and Inpatient functionalities, adopted by the Secretary of the U.S. Department of Health and Human Services.
HealthCenter



HealthCenter (HC) is a patient portal and personal health record (PHR) manager that puts health information in the hands of patients. Patients use HC to manage and control their health information. Health records can be electronically and securely exchanged with multiple providers and Health Information Exchanges and consolidated into a single patient record. Patients use HC to manage and control their health information from one easy-to-use online site. Providers use HC to increase patient engagement and to provide Meaningful Use-compliant patient portal access to health information.
More recently we have achieved the module EHR Meaningful Use Stage 2 Certification for both Ambulatory and Inpatient functionalities, adopted by the Secretary of the U.S. Department of Health and Human Services.
HISP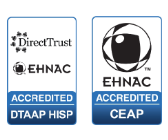 This project helped create services that support the transmission of Direct Secure Messages and the management of trusted relationships between senders and receivers. The messages are operated by our secure cloud, and there is no local software installation required. The services were built for performance, scalability, security and can seamless handle message traffic as it grows. The project continues to provide a secure standards-based interface that allows the easy integration of Direct Secure Messaging into usual workflow, as well as an easy connection to EHRs, patient portals, and other healthcare applications.
Since 2010, Info World has completed 11 projects funded by European funds, another one being in progress. From initial contracts creating tools for data organization and prediction, Info World is now working on revolutionary projects such as energy efficient light sources for medical use and non-invasive aids for the visually impaired. All in just nine years.
cINnAMON  2020 – 2023

Partners: B&M InterNets s.r.o. (Czech Republic), University POLITEHNICA of Bucharest (Romania)
The aim of this project is to develop an extensible platform that includes both software and hardware modules, used for people who need monitoring at home.
The platform will use commercially available hardware sensors and video equipment, while the software will develop new algorithms for indoor positioning and human activity recognition.
Acquisitions: laptop.
i-bracelet  2017 – 2020

Partners: Cherry Biotech (France), Elvesys (France), National Institute for R&D in Microtechnologies (Romania), University POLITEHNICA of Bucharest (Romania)
The aim of this project is to develop a sensor system for the early detection of hypertensive disorders of pregnancy such as pre-eclampsia and other blood pressure as well.
The sensor system that we propose will be designed under the fact that it will be part of a wearable device, therefore, it will to be able to measure the blood pressure continuously and without the interference of a user. The development of a larger area sensing array will enable the achievement of these features.
Acquisitions: laptop/OS.
i-Light 2015 – 2018

Partners: Innovatec Sensing & Communication S.L. (Spain), University Politehnica of Bucharest (Romania)
The aim of this project is to develop a novel energy efficient luminaire equipped with an embedded sensing, indoor localisation and communications electronic system that enables a pervasive, seamless, and inexpensive home monitoring scheme. This product will be defined as a next-generation intelligent LED bulb that includes an additional electronic core for environment interfacing, data acquisition and transmission. This novel solution will enable a set of services to prospective users/clients: telehealth applications, ambient assisted living, home rehabilitation applications, educational or training scenarios, or any other framework where long term pervasive monitoring is required.
Hai-Ops 2015 – 2018


Partners: NZOZ ESKULAP (Poland), Innovatec Sensing & Communication S.L. (Spain), University Politehnica of Bucharest (Romania), Carol Davila University of Medicine and Pharmacy (Romania)
HAI-OPS will build a pragmatic, automated solution to significantly decrease HAI prevalence. The project will create a cyber-physical solution integrating a network of sensors and monitoring software able to provide real-time information & alerts, advanced analytics for cutting down HAI roots and for outbreak prevention, all packed as configurable, standards-compliant plug-in for existing Hospital Information Systems (HIS). The project will handle the prevention of hospital acquired infections (HAI) both as singular cases and outbreaks. HAI-OPS will support healthcare as a service for critical necessity. Any clinical location is a potential customer. Primary targets are the ones with extremely high risks of HAI (surgery, invasive investigations, acute care and infectious diseases units).
Acquisitions: domain, laptop, audit.
View the acquisition announcement – audit
View the acquisition announcement – laptop
View the acquisition announcement – server
View the acquisition announcement – video conference system
SoV 2014 – 2017


Partners: Iceland National Institute for the Blind, Visually Impaired and Deafblind (Iceland), Haskolii Islands – University of Iceland (Iceland), Szechenyi Istvan University (Hungary), Fondazione Istituto Per L'interscombio Scientifico (Italy), Lodz University of Technology (Poland), Fundacja Instytut Pozwoju Regionalnego (Poland), Technical University of Iasi (Romania), University Politehnica of Bucharest (Romania)
Sound of Vision will design, implement and validate an original non-invasive hardware and software system to assist visually impaired people by creating and conveying an auditory representation of the surrounding environment. This representation will be created, updated and delivered to a blind person continuously and in real time. This system will help visually impaired people in any kind of environment (indoor/outdoor), without the need for predefined tags/sensors located in the surroundings.
Questor 2012 – 2014


Partners: NoemaLife (Italy), University Politehnica of Bucharest (Romania)
The project's goal is to create a revolutionary tool that will take away the whole cumbersomeness of locating, filling in and executing reports.
Questor will be:
functioning in an easy and intuitive way as other traditional searching engines
replace the current manual work by automating the process of searching and filling the report in order to retrieve the desired information
store the metadata information related to reports in a semantic repository.
Moris FD 2011 – 2013
Partners: NoemaLife (Italy), University Politehnica of Bucharest (Romania)
The Moris Fraud Detection platform addresses fraud problems in the medical insurance frame. Its main goal is to significantly reduce financial losses by providing simple but powerful methods to prevent insurance fraud, thus alerting the insurance houses in real time on possible suspected fraud cases, before the payment is made to the medical insurance companies, with emphasis on the pharmacies.
The solution offers an overview on the identified fraud risks, laid out by counties, pharmacies, medical specialties, diagnostics, doctors, patients, etc. Additionally, the solution graphically expresses the geographical distribution within the country, the total estimated frauds impact (the possibility of fraud) at county level and the correlation between the amounts of potential fraud and their gravity.
Visual D 2011 – 2013


Partners: NoemaLife (Italy), University Politehnica of Bucharest
The goal of the Visual-D project is to provide an overview of the health of the patients, combining text with advanced graphics methods to draw a more comprehensive and more relevant view. The patient data is provided both in real time as well as retroactive, allowing history consultation. The project will be oriented on tasks, and will be based on advanced decision support algorithms to apply the appropriate treatment and actions.
Visual-D will combine medically relevant information of the patients with different clinical protocols, thus providing the medical suitable actions.
Rasen 2011 – 2012


Partners: STIFTELSEN SINTEF, Fraunhofer-Gesellschaft, Smartesting, Software AG, EVRY, The Norwegian Research Center for Computer and Law
The overall objective of the project is to:
Strengthen European organizations' ability to conduct security assessments of large scale networked systems through the combination of security risk assessment and security testing, taking into account the context in which the system is used, such as liability, legal and organizational issues as well as technical issues.
EUGEN 2010 – 2012

Partners: Sepp.med GMBH (Germany), FOKUS (Germany), University Politehnica of Bucharest (Romania)
The project:
– Display medical protocols in a manner comprehensible to users
– Provides an easy designer clinical protocols used to encourage doctors to create and customize their protocols depending on the needs of the clinical environment in which they work
– Uses services based on standards (engine flows based on the standard XPDL, rules engine business) to provide only information relevant to the time of decision or action, based on patient history, the medical knowledge and treatment plans.
RELIS 2010 – 2012


Partners: FOKUS (Germany), Sepp.med GMBH (Germany), NoemaLife (Italy), University Politehnica of Bucharest
RELIS starts from the idea that we have the possibility of expressing normal pattern / behavior of laboratory data and we can identify unusual activities or environment parameters in order to raise an alert in a human friendly way for a risk situation. The main goal of the project is to provide a real-time identification of non-conforming and possibly incorrect new laboratory results and generation of descriptive alerts which are delivered to the laboratory result legal authenticator. Alerts contain a comprehensive, and easy to interpret argumentation for the laboratory personnel. An early identification of risk reveals those tests that are probably incorrect in the lab result and help laboratory personnel decide whether the tests should be repeated.
ReTeMes 2007 – 2008
Partner: Sepp.Med (Germany)
ReTeMeS will focus on reliability aspects in relation to communication issues and develop for that a flexible test framework as a platform for automated test execution and result evaluation. For that, ReTeMeS will use the recent test technology TTCN-3, developed by ETSI originally for OSI protocols, into the European medical system industry. TTCN-3 combines advantages of increased productivity and power with a sufficient level of formalism for the systematic establishment of quantifiable quality for medical systems.
For the over 15 years of activity on the Romanian market, Info World has been a leader in the field of medical software in both the public and private sectors. Info World is a founding member of the HL7 National Association of Romania, the only company in Romania certified in operability by the IHE Connectathon, as well as being accredited by different international organizations.
There currently are over 200 health units with innovative solutions offered by Info World:
Over 20 county hospital counties, among them are: Iasi County Emergency Hospital "Sf. Spiridon", Cluj-Napoca County Emergency Hospita, Miercurea-Cuic County Emergency Hospital, Oradea County Emergency Hospita, County Ramnicu Valcea Emergency Hospita, Braila County Emergency Hospital, Targoviste County Emergency Hospital, Suceava County Emergency Hospital "Sf. Ioan cel Nou", Arad County Emergency Hospital, Bacau County Hospital, County Emergency Hospital "Mavromati", Slatina County Emergency Hospital, Vaslui County Emergency Hospital
Over 15 institutes and clinical medical centers, among them: National Institute of Infectious Diseases "Prof. Matei Bals", Bucharest Institute of Cardiovascular Diseases "C.C.Iliescu", National Institute of Neurology and Neauro-Vascular Diseases, Iasi Institute of Cardiovascular Diseases "Prof. Dr.Georgescu", Cluj Institute of the Heart "Prof.Nicolae Stancioiu", Chisinau Institute of Neurology and Neurosurgery
Over 30 emergency hospitals, among them: Bucharest University Emergency Hospital, Bucharest Clinical Emergency Hospital "Sf. Pantelimon", Elias University Emergency Hospital, Iasi Clinical Emergency Hospital for Children "Sf. Maria", Timisoara Municipal Clinical Emergency Hospital, Clinical Emergency Hospital for Children "Maria Sklodowska Curie"
Over 30 municipal hospitals, among them: Cluj-Napoca Municipal Clinical Hospital, Craiova Municipal Clinical Hospital "Filanthropia", Barlad Municipal Emergency Hospital "Elena Beldiman", Odorheiu Secuiesc Municipal Hospital, Lugoj Municipal Hospital, Toplita Municipal Hospital
Over 20 policlinics and private hospitals, among them are: Medcenter Policlinicals, Baia Mare Euromedica Hospital, Providenta Nova Vita Hospital, IASISTING, Coram Medical, Fundatia Speranta Bolnavilor, Voctoria Diagnostic Medical Center, Vital Medical Center Memory, Stani's Lab, Dobsi Med.
Projects with European Financing:
Iasi Institute of legal Medicine: "Acquisitioning an Informatics System – National Registry of Legal Medicine and the training of users and administrators"
"Prof.Dr.C.T.Nicolau" National Institute of Transfusion Hematology: Contract for the supplying of IT&C equipment and solutions for the implementation of the project "Quality improvement for the services offered on a national level by INHT through the implementation of an electronic data base for blood donors, blood stock and quality"
Minister of Public Health:

System for the transmission of data in emergency situations – Telemedicine
System of imagistic telemedicine for emergency situations – IQPACS

Spital Clinic Judetean De Urgenta Oradea: "Improving medical services through the implementation of an integrated system at Oradea Clinical Emergency Hospital" – The project of the technologizing consisting of the supply of hardware, the necessary software for the completion of the project, like Hospital Management Solution, the installing and configuring of application, configuration of the network infrastructure, analysis services, development, implementation, testing, training, implementation of a portal, and the testing of services for technical support and maintenance.
Spitalul Judetean Giurgiu: "Hard and software infrastructure, development services and implementation of an informatics medical system" – Suggested actions (analysis, projection, implementation, software applications, including portal web, and user training), and the equipment necessary for project Cresterea Eficientei Serviciilor Medicale Electronice in Judestul Giurgu (CESME).
Spitalul Judetean de Urgenta Miercurea Ciuc: The acquisitioning products for the development and implementation of an integrated software system "e-Health, quality medical health services" – a medical software system for Hargita county. Hospitals to be technologically advanced are: Miercuea Ciuc County Emergency Hospital, Odorheiu Secuiesc County Hospital, Gheorgheni County Hospital, Topilta County Hosital, and Tulghes Psychiatric Hospital's consisting in the analyses, projections, development/ configuration of the application (both clinical and economic modules), testing and use of the informatics system newly integrated. The equipment and software necessary for the completion of the project, including Hospital Management Solution; user training and team to maintain said equipment.
Spitalul Judetean de Urgenta Alba Iulia: "Integrated software system for the management of the hospital (equipment, licenses, software services, training services) in the parameters of the project "Implementing an integrated e-Health informatics system for SJU Alba Iulia". The project was accomplished by implementing Hospital Management Solutions which allows: analyses, projections, development/customization, integration, installation and configuration: with the supplying of equipment and software necessary for the completion of the project including Hospital Management Solution; training for the users and allowing maintenance.